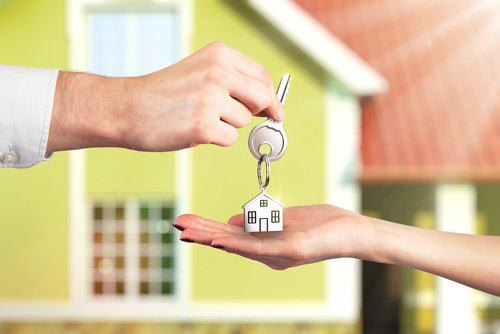 Mortgage rates have slipped for the sixth week in a row, and that's good news for first time home buyers in and around Tampa, FL.  The most up to date numbers, based on data compiled by government backed Freddie Mac, shows that rates for a 30-year fixed mortgage are now as low as 3.35%.
What does this mean for Florida's first time home buyers?  It means that if they buy a home this week, they have the chance to lock in a mortgage interest rate as low as 3.35%.  Some of the mortgage options available to first time home buyers include:
FHA Mortgage
The Federal Housing Administration doesn't actually issue loans, they only back them.  This means, if the borrower defaults, the FHA guarantees to the lender that the loan will be paid off.  Having an FHA backed loan can be a big boost to first time home buyers, especially those with spotty credit histories.  To qualify for an FHA loan, prospective borrowers must be able to make a down payment equal to 3.5% of the home's value, must have a minimum credit score of 500, and must pay monthly mortgage insurance premiums.
Conventional 97
This is a program available through Fannie Mae, another backer of mortgage loans.  It requires that prospective borrowers come up with a 3% down payment, but limits the amount of the loan to $417,000, restricts the loan to only single unit dwellings, and requires the loan be a fixed rate mortgage, not an adjustable rate.  If the borrower is able to come up with the down payment on his or her own, the minimum required credit score for this mortgage program is 680.  However, if the funds for the down payment are raised through gift proceeds from relatives, the prospective borrower will need a minimum credit score of 740.
VA Loan
The Department of Veterans Affairs (VA), like the FHA and Fannie Mae, does not issue loans, the agency only backs them and guarantees them against default.  VA loans are not issued to the general public, they are intended for military members, honorably discharged veterans, and spouses of military members killed on active duty.  Because the loan program is intended as a benefit to military service, no down payment is required and derogatory marks in a credit report may not always disqualify a person from being approved for a VA loan.
USDA Mortgage
The US Department of Agriculture backs loans based on household income and neighborhood density.  Prospective borrowers looking to buy a home in Florida may qualify for a USDA mortgage and not even know it.  Key benefits of this program include the fact that no down payment is required and that USDA loans historically offer the lowest interest rates among all of the low and no down payment mortgage options.  The USDA does not cap the loan, but the agency does collect a monthly insurance premium.
For more information on the best mortgage option for their specific financial situation, first time home buyers in Tampa, FL are encouraged to speak with a Certified Mortgage Professional.